The GUTS competition gives Charlotte creatives the unique opportunity to carve pumpkins in efforts to raise money benefitting Make A Wish. We have loved being a part of the competition event for many years. The funds help grant wishes to children who fight every day, while bringing together local creatives.
In our years of competing, we've learned a few tips and tricks. We can't give away all our secrets, but we have learned that sometimes "simple and clever" is more effective than "intricate and skilled." We usually take a long lunch to brainstorm as a team to agree on what we hope to achieve, even had our three carvers practice once or twice.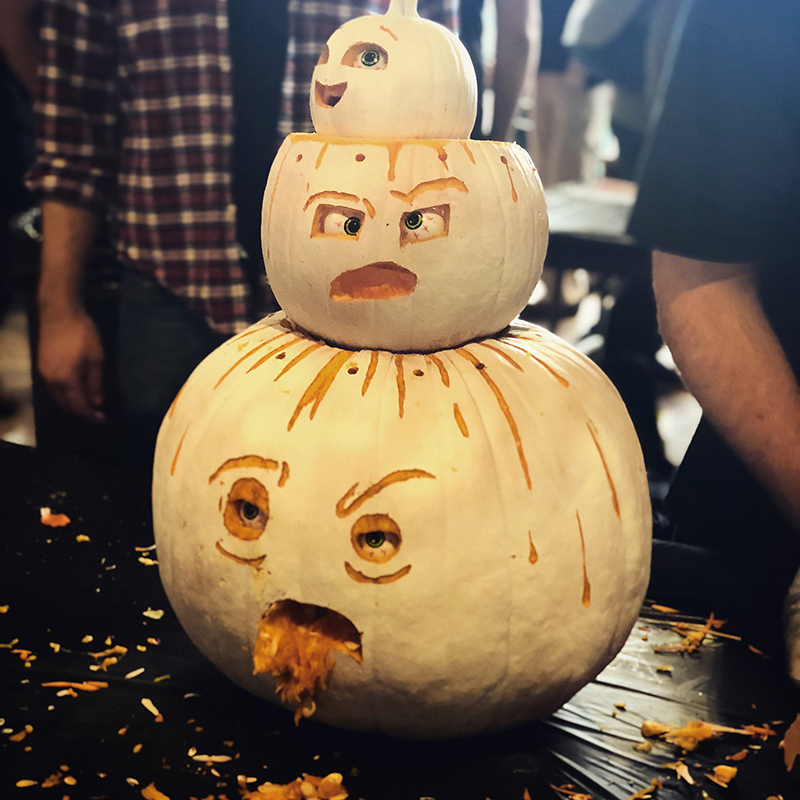 We love getting down and dirty with pumpkin guts, check out our final carve from this years' competition! Congrats to GUTS for raising over $28,000 in the 10th year of this event.
Check Out Our Past Years Competitions!