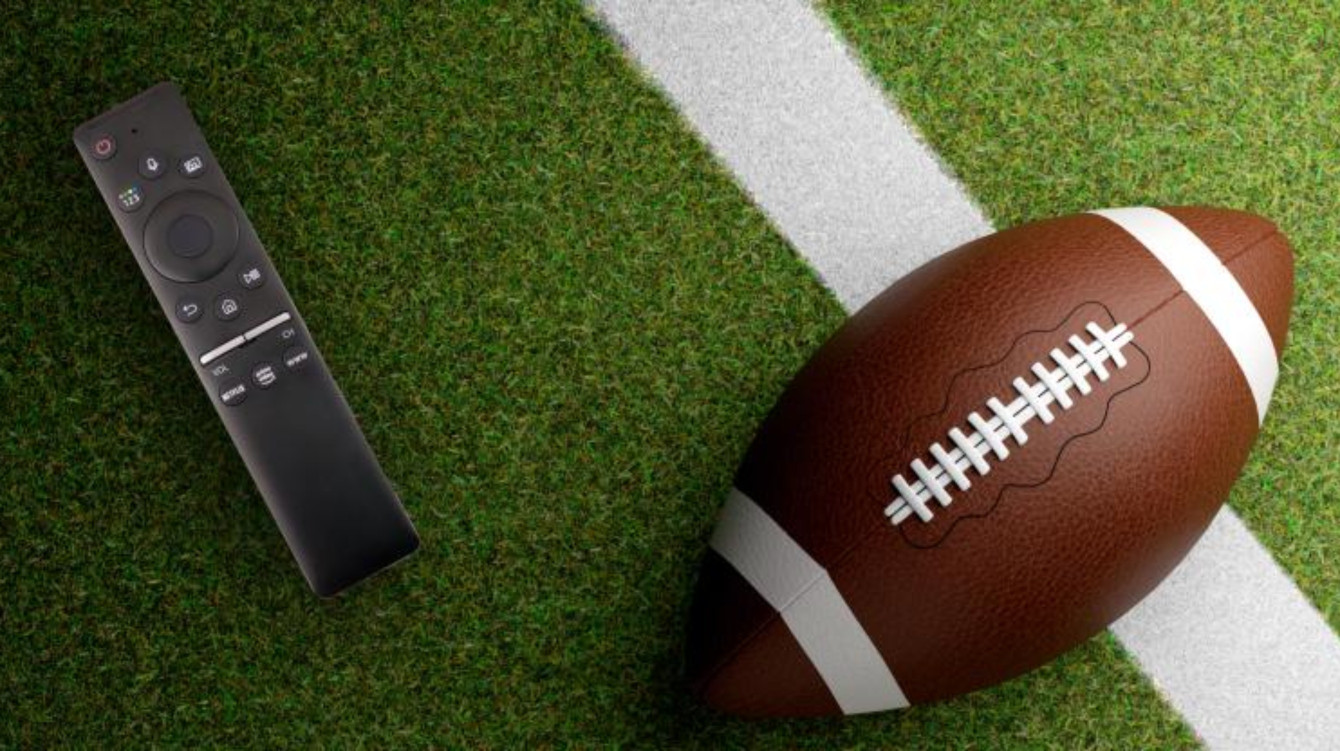 The Best & Worst Super Bowl Commercials of 2023
Whether you're tuning in to the Super Bowl LVII to watch the game, commercials, Rihanna, or, honestly, even just attending a Super Bowl party for the buffalo chicken dip and wings, the Super Bowl is known to dominate the media leading up to and after the big game. Super Bowl commercials are eye-catching and provoke all sorts of viewer emotion which really sets the tone for a brand. So, we asked the A-Team which Super Bowl commercials were standouts that left us wanting to learn more about the brand, and which missed the mark? Here's our verdict:
The Best Super Bowl 2023 Commercials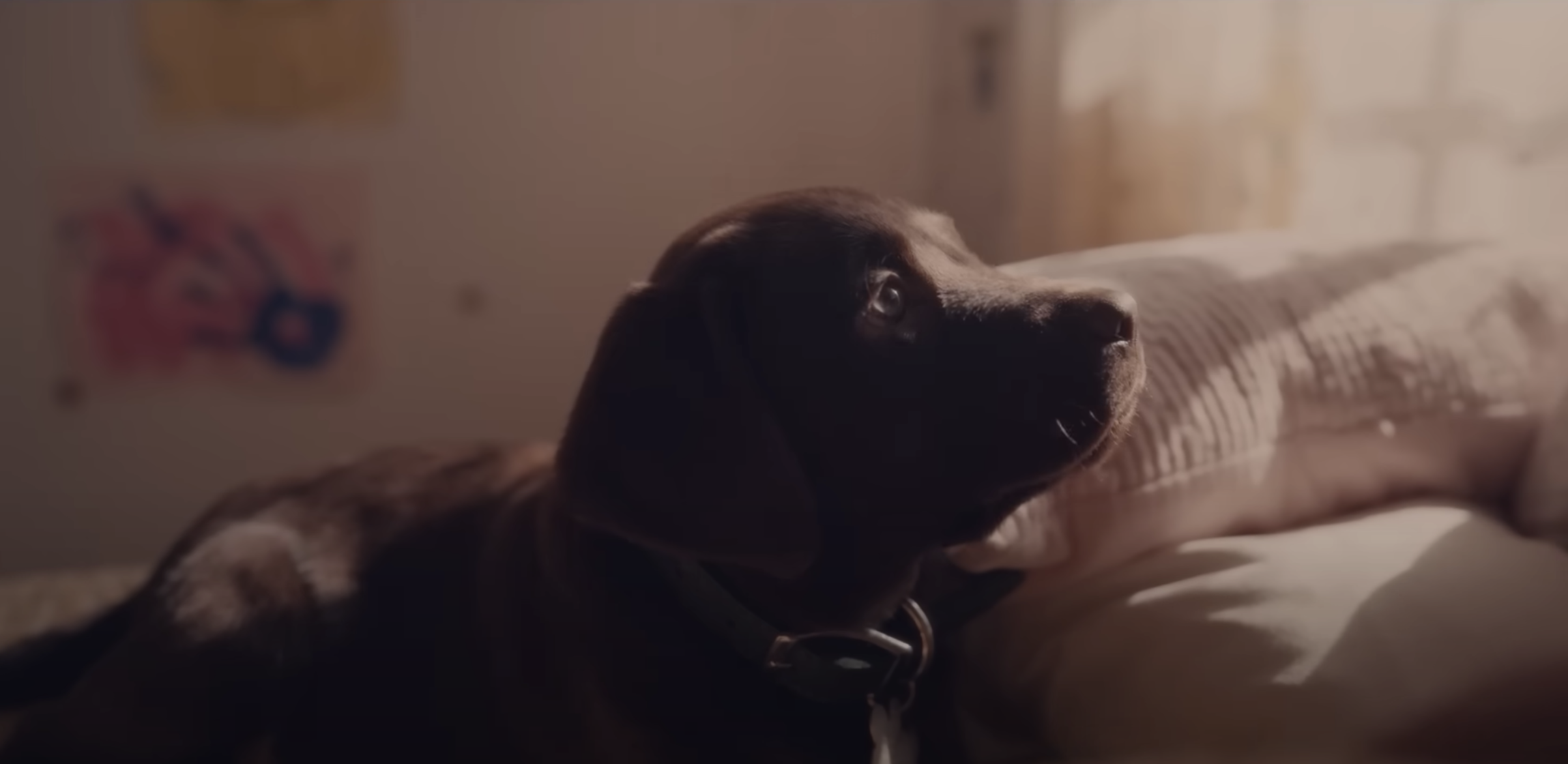 The Farmer's Dog, "Forever" Commercial
Am I the only one who almost shed a tear while watching this? The Farmer's Dog knew just how to tug on our heart strings with a commercial that follows Bear as he grows up with his best friend/owner, Ava. This commercial played on watchers' emotions, enticing them to look up the dog food brand and keep man's best friend by their side, happy and healthy.
Watch Here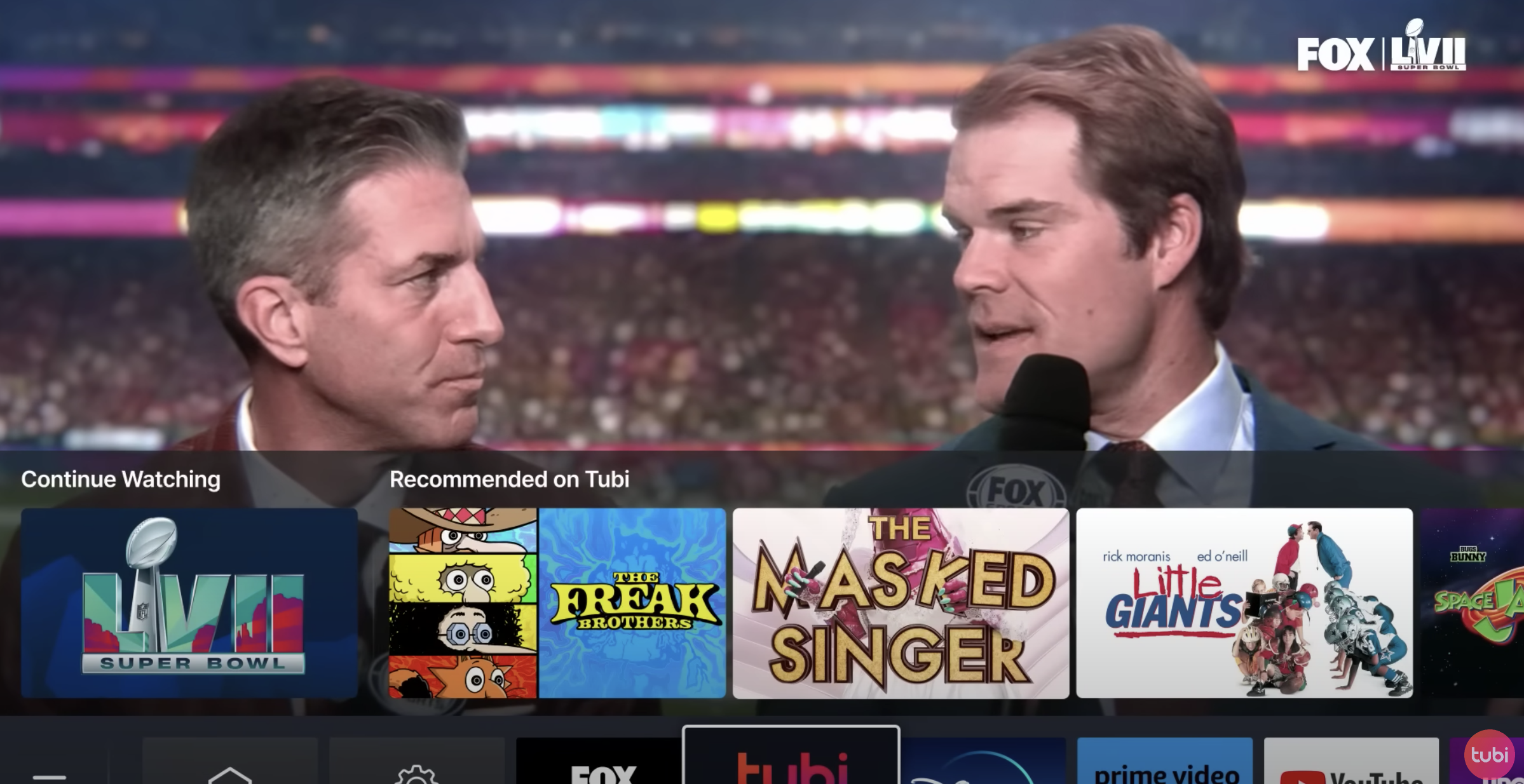 Tubi, "Interface Interruption" Commercial
We HAD to add this one to the list solely because of the reactions it evoked. The commercial began with sports announcers welcoming you back to the Super Bowl LVII, followed by the TV navigating its way to the Tubi app and starting the movie "Mr. & Mrs. Smith" while watchers frantically searched for the remote, thinking someone changed the channel from the big game. It inspired confusion, shock, and maybe even a little anger, followed by laughter (hopefully) when people realized it was just a prank. This commercial had everyone talking the next day, which is exactly what should happen after a killer super bowl commercial.
Watch Here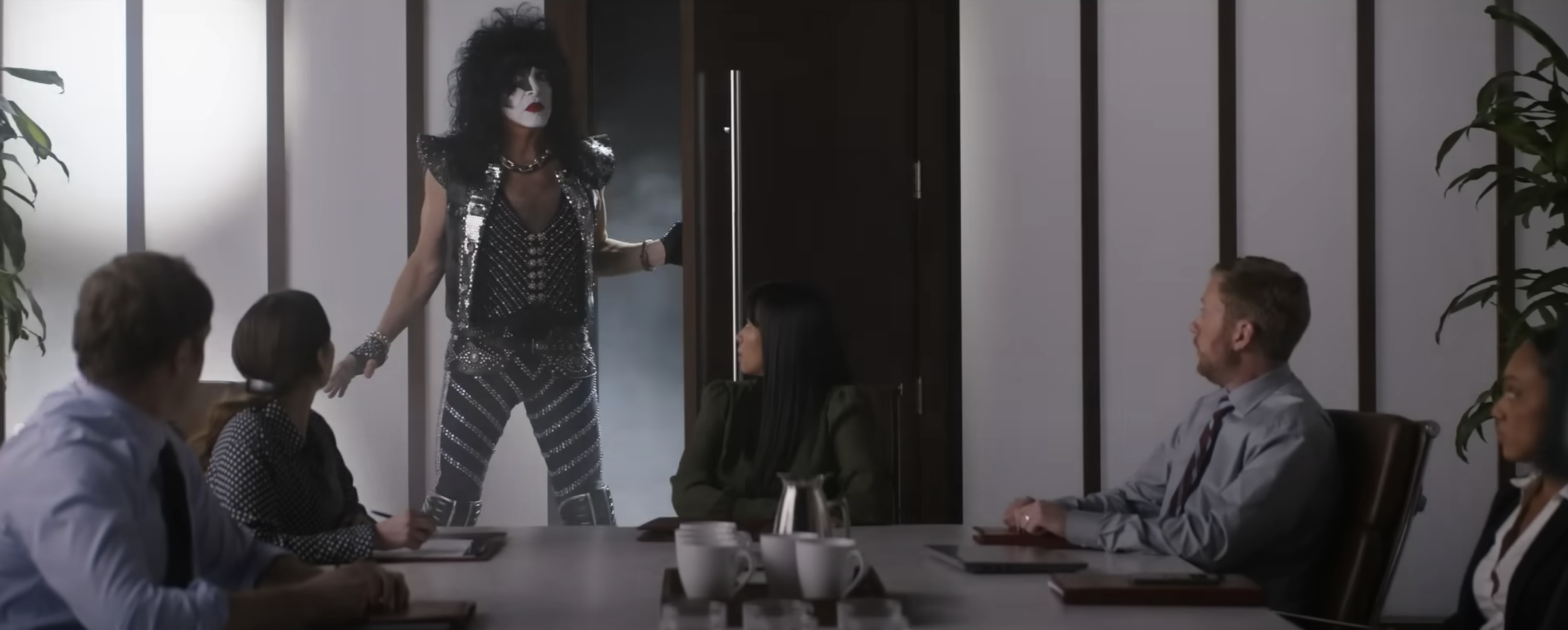 Workday, "Rock Star" Commercial
"You're a rock star!", "No, you're a rock star!" I think we've all heard this term, which has been newly coined by the corporate world, thrown around… buuuut, the actual rock stars aren't too happy about that. Ozzy Osbourne, Joan Jett, Paul Stanley, Billy Idol, and Gary Clark Jr. express their annoyance with the corporate world referring to each other as rock stars since we don't live the rock star lifestyle, like trashing hotel rooms. The commercial was funny and relatable, making this a very memorable commercial. One of our clients even referenced it in our meeting a few days after!
Watch Here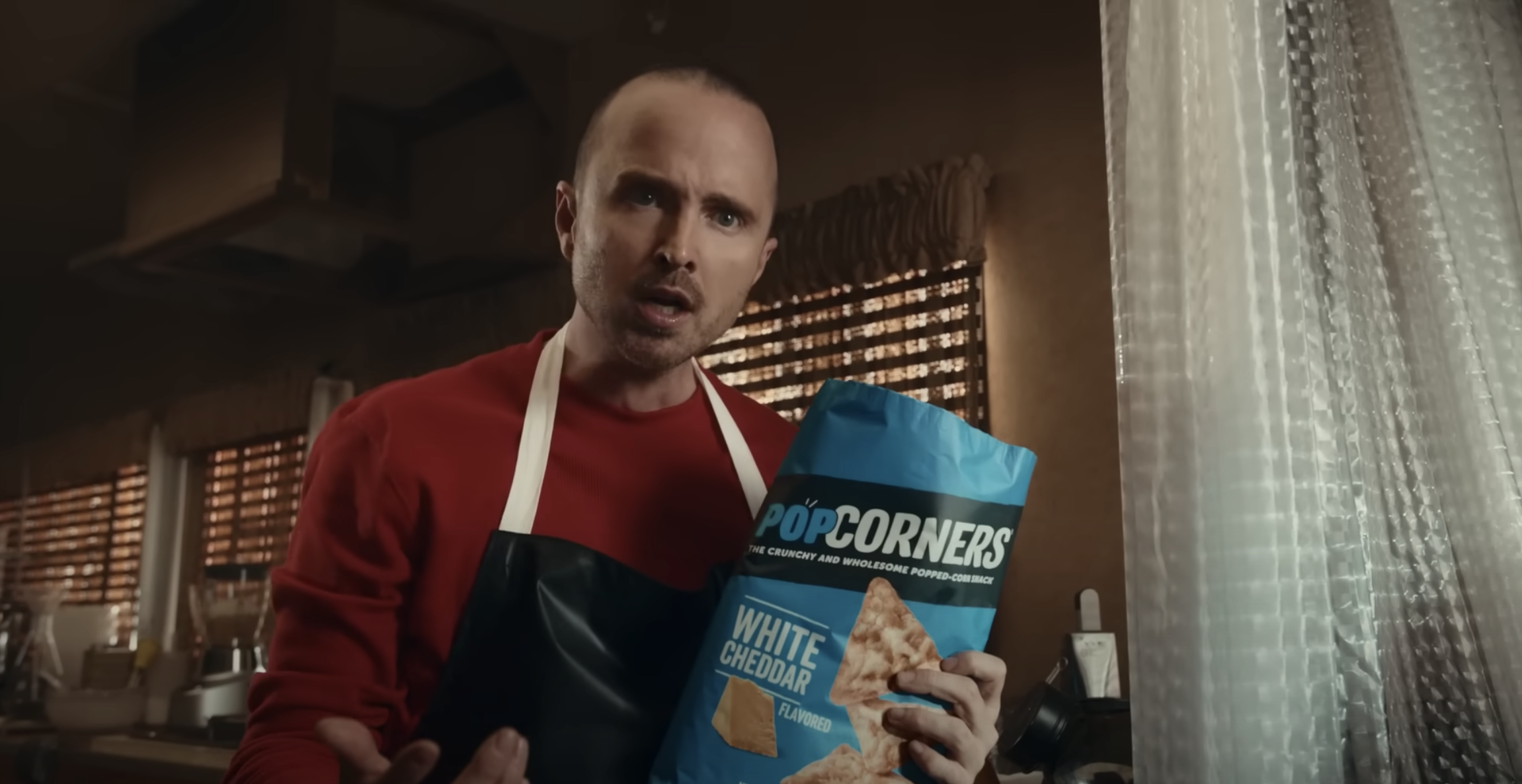 PopCorners, "Breaking Good" Commercial
Who doesn't love Breaking Bad? With the iconic characters played by Bryan Cranston and Aaron Paul, mixed with funny catchphrases, this commercial couldn't go wrong. In the commercial, they invent PopCorners in their famous trailer. PopCorners also cleverly highlights that they now have 7 different flavors. This commercial was funny, well done, and the actors seemingly had fun with it, so we are all for it!
Watch Here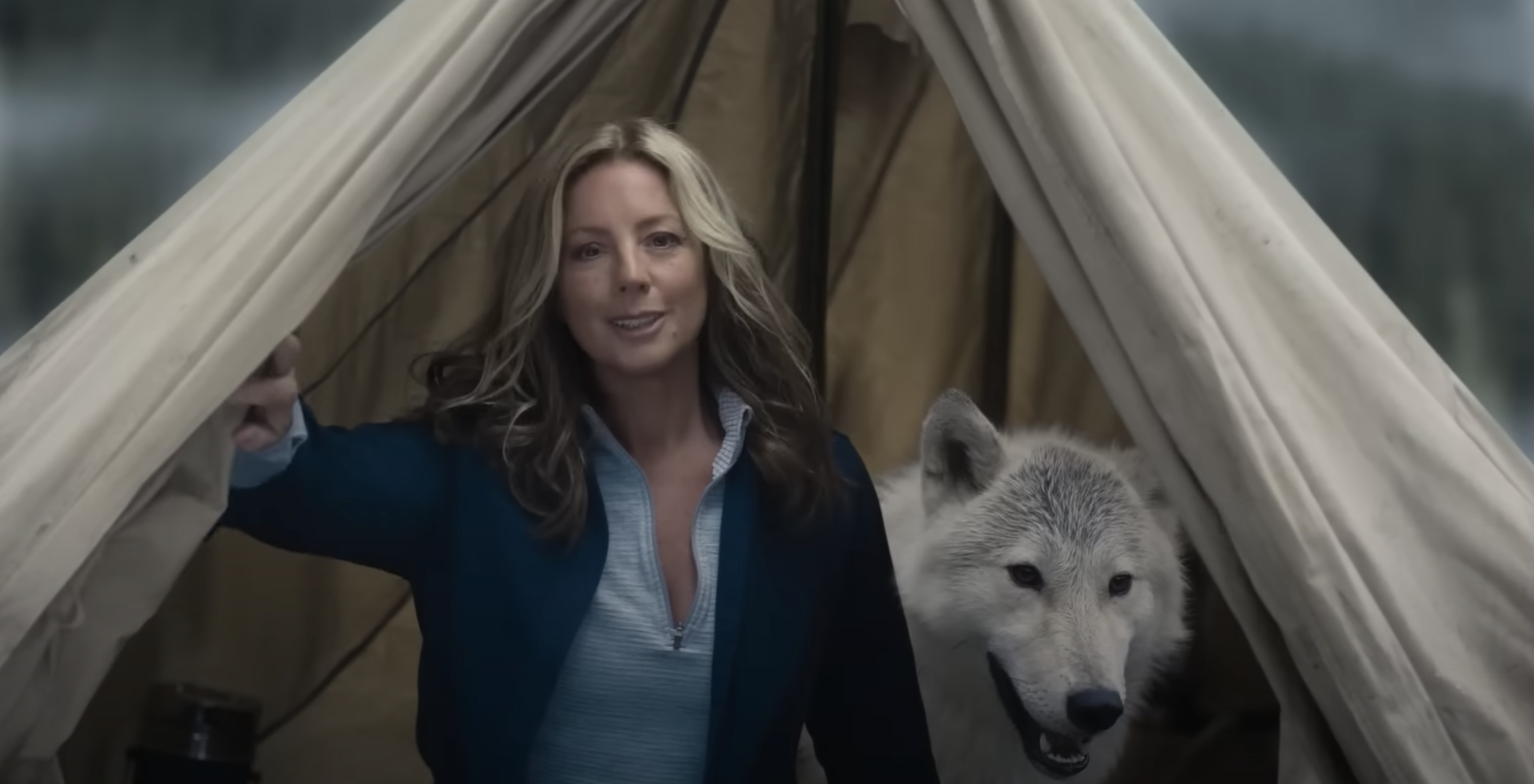 Busch Light, "The Busch Guide: Shelter" Commercial
Sarah McLachlan makes an amazing cameo in this commercial that features her song "Angel" which has previously been used in her ASPCA commercials. The Busch Light commercial plays on this very well and takes a funny twist on the usually heartbreaking ASPCA commercial, invoking laughter from its watchers.
Watch Here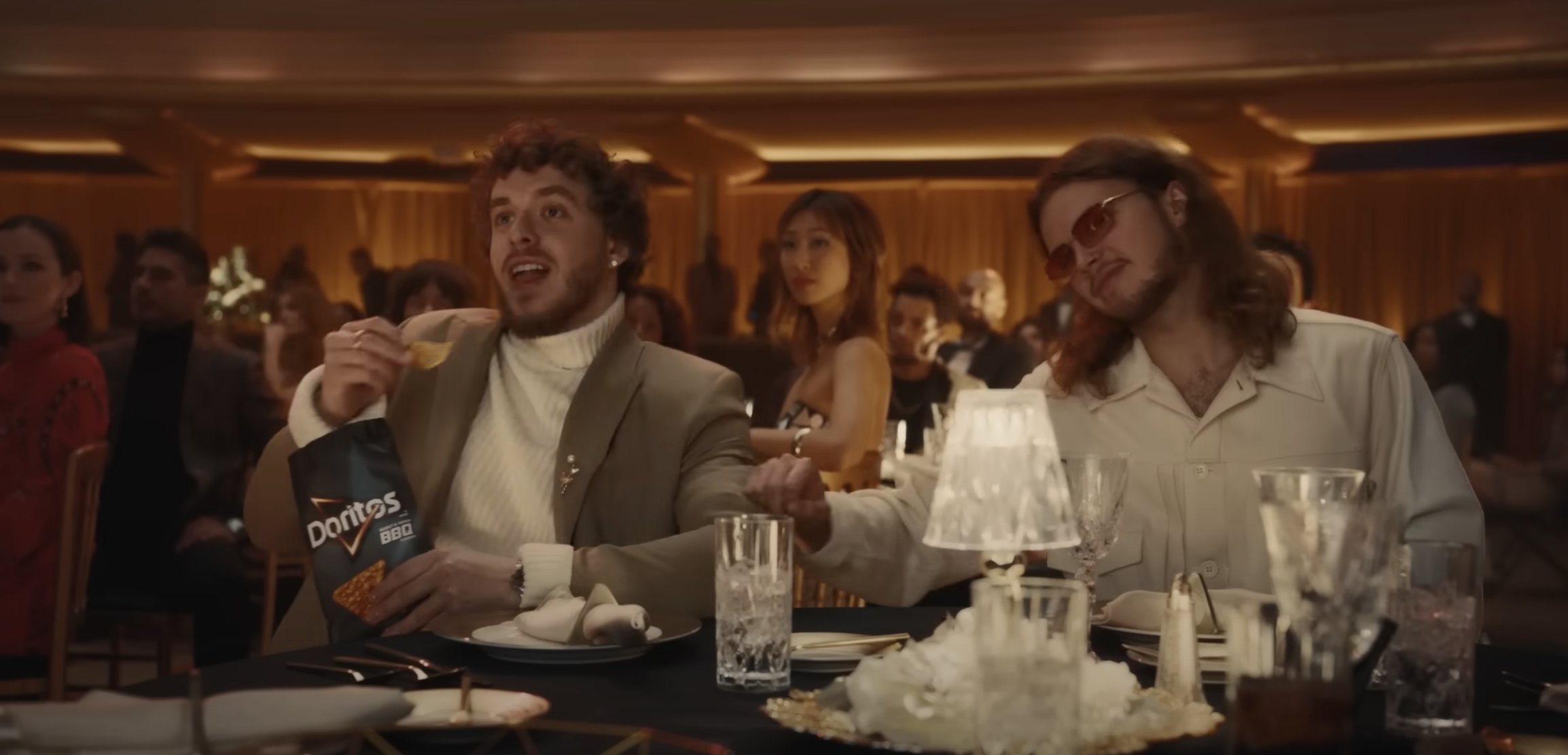 Dorito's, "Jack's New Angle" Commercial
The commercial starts with Jack Harlow ditching his rap career to play a new instrument… the triangle. This leads a global movement with triangles, whether it be the shape or the instrument, at the forefront. From triangles being the new trend in runway fashion to the triangle replacing the British Pound as currency, the triangle is all the rave. This light-hearted, funny commercial also features crowd favorites, Missy Elliot and Elton John. With a cast like that, you can't go wrong.
Watch Here

"Indiana Jones and the Dial of Destiny" Trailer
Indiana Jones fans reveled at the sight of a new movie coming to theaters in June. This movie uses de-aging AI technology to show Harrison Ford as a younger version of Indiana Jones. Whether you're an Indiana Jones fan or not, you have to admit, that is extremely impressive and the Super Bowl was a great time to debut this trailer.
Watch Here
Super Bowl LVII Commercials That Didn't Work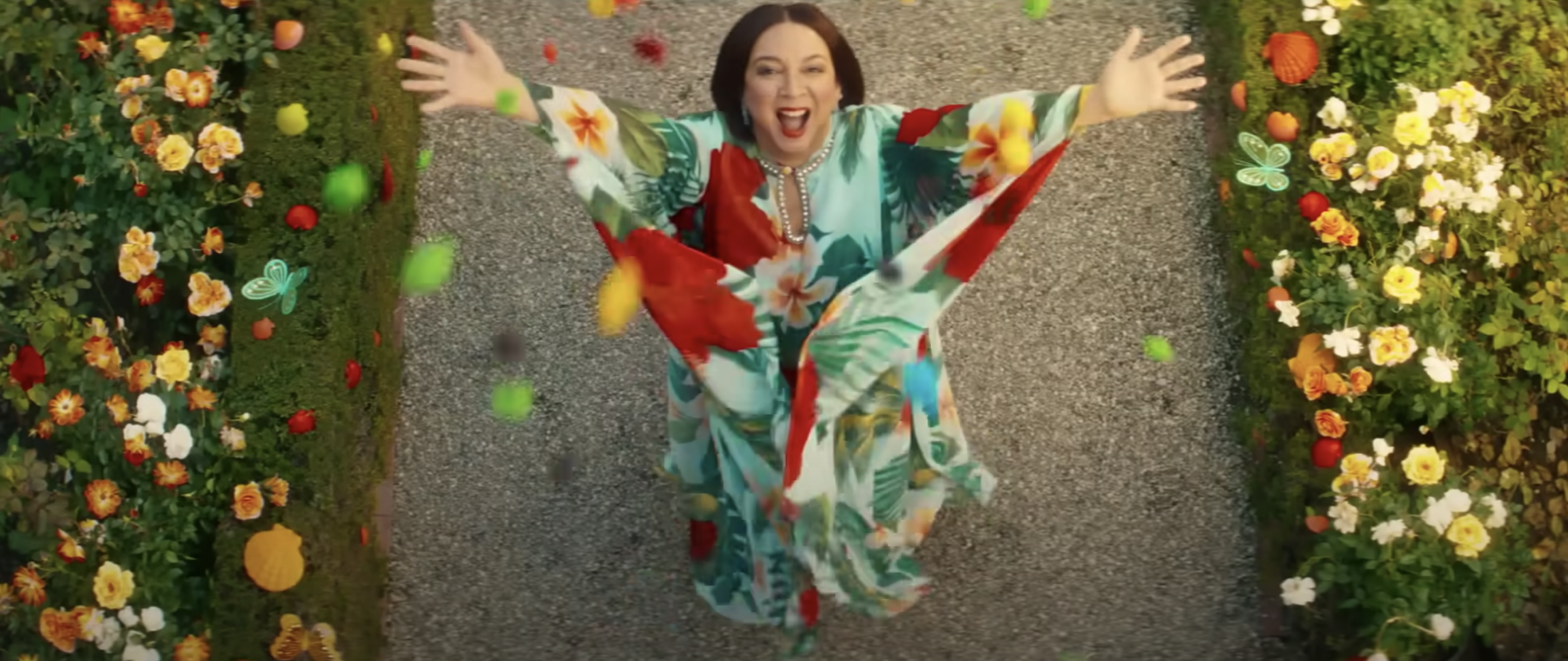 M&M's, "Maya's"
Besides making some members of the A-Team cringe at the fact that the M&M's in the commercial were clams doused in chocolate, the commercial didn't quite perform. I think this commercial mostly resulted in confusion for watchers and didn't really DO anything for the brand. Looking into it further, it seems it was all a part of an elaborate stunt where M&M's said they were getting rid of the "spokescandies", then airing this commercial, showed that Maya Rudolph took over and is creating her own… let's just say unique... candy. In an age where streaming is a big thing, I feel like people probably didn't know about M&M's replacing their spokescandies, so this commercial just brought on more confusion for watchers without connecting back to the purpose of the commercial.
Watch Here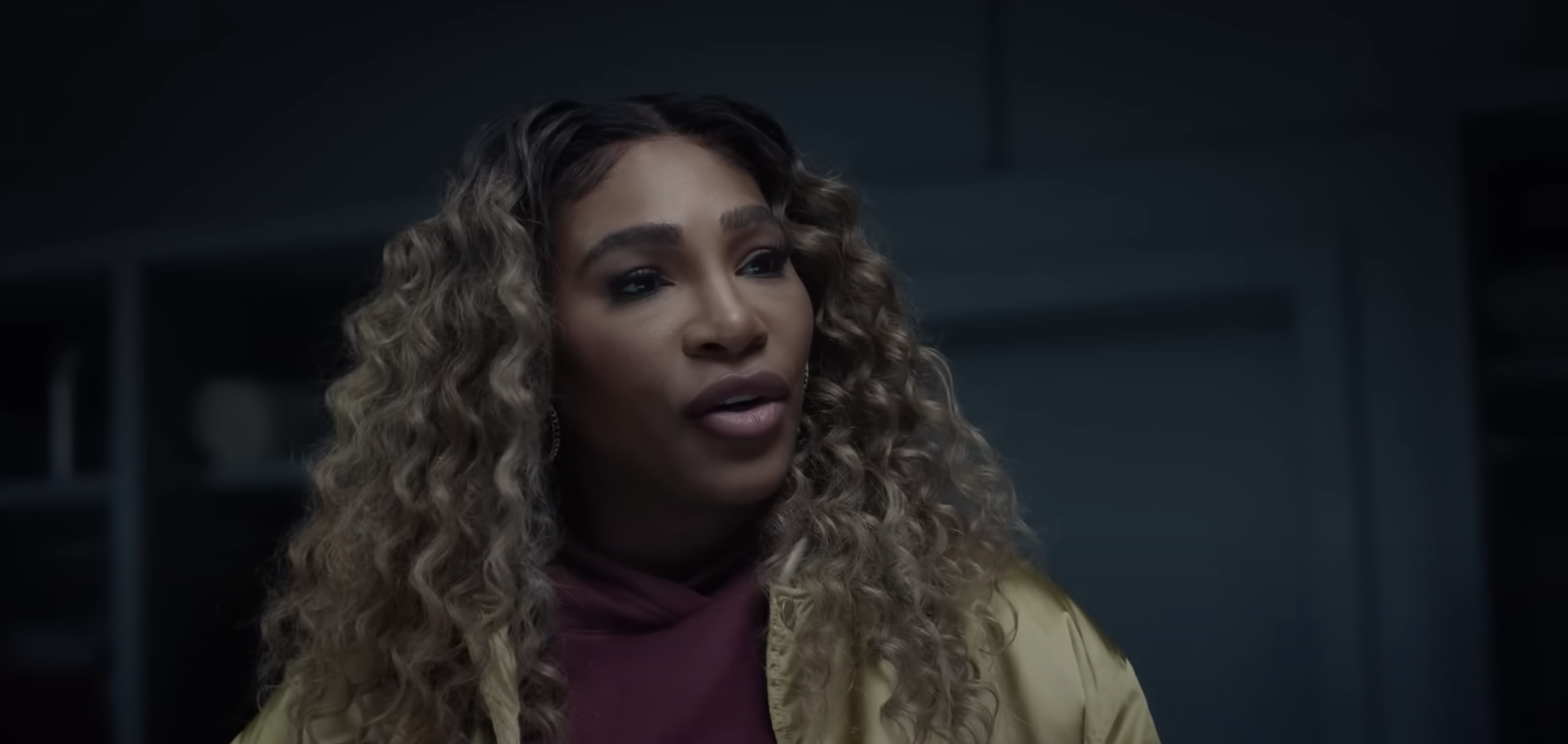 Remy Martin, "Inch by Inch featuring Serena Williams"
While this commercial was inspiring, we didn't really see a connection with the brand. The commercial walks through a speech by Serena Williams on fighting to win; even when you may be at rock bottom, you still have to fight over and over to get that inch closer to winning. This just kind of left us wondering, what does this have to do with cognac?
Watch Here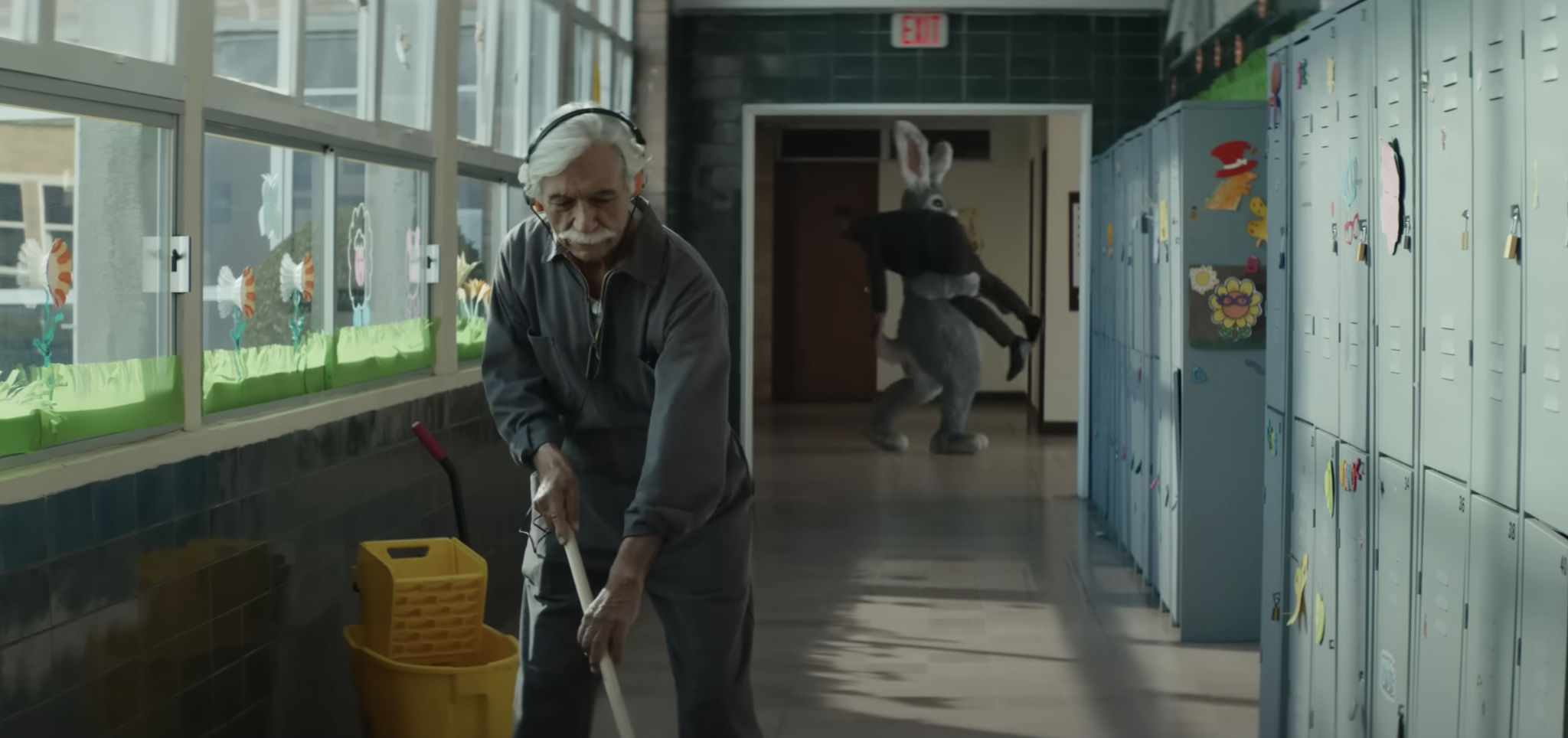 Tubi, "Rabbit Hole"
Creepy. Nightmare-ish. Rabbits. Need I say more? We definitely preferred Tubi's "Interface Interruption" commercial over this one. The other connected back to the brand better and was more unique in the sense that it differentiated the brand from all other streaming services a bit more. After watching the Rabbit Hole commercial, I wasn't completely sold on looking up Tubi and downloading the streaming service.
Watch Here
So there you have it. The A-Team's best and worst Super Bowl commercials for 2023. Shoutout to The A-Team for sending your feedback on this year's commercials, you guys are rock stars! ... oops, um, sorry Ozzy!