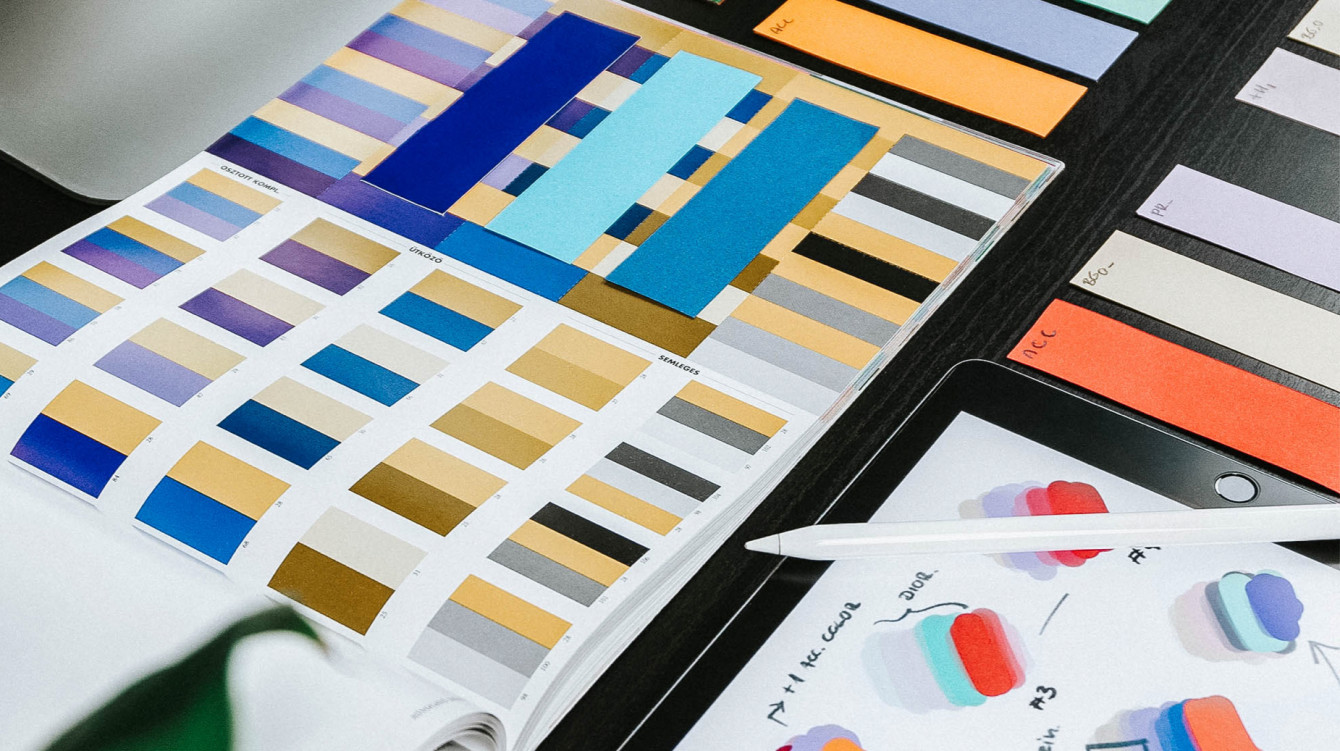 Some of Our Favorite Design Projects
Sophie Van Dyne
House of rohl ral color configurator
In the past few years there have been tons of projects that have allowed me to expand my website design knowledge and understanding. However, one of my favorites would have to be the
House of ROHL RAL Color Configurator
. Even though this was a smaller, one-off project rather than a full website, it was one of the first projects that allowed me to step into a different type of thinking because the key focus was user experience.
I've been honored to work on many E-commerce website designs, but this was my first time really creating a tool for people to use – how COOL is that!? I remember really soaking up this new way of thinking and it opened up a whole world of website design that I hadn't yet touched. The critical thinking and planning of creating a configurator was so much fun to me. As creatives, we often find ourselves focusing on design, design, design.... but when you jump into a project and start with critical thinking and planning first and THEN apply the design, you end up creating GREAT projects / tools rather than a just a great design.
Melody Songer
MOEN SOCIAL AKA MOCIAL
Oof, what a question! SO many amazing projects come to mind when I think of my time here at Atypic! I can't help but feel overwhelmed with gratitude and humility – I truly have been so lucky to work on such opportunities, collaborating amongst a very talented team and partnering with such fun, innovative clients! The growth I've seen here throughout my two years has further instilled in me such a drive to chase after the best solutions, the most creative of ideas and professional of executions.
That being said – I have to attribute Moen Social to a large part of my growth here. It's certainly taught me a plethora of skills I've applied to every project I've had since. It was the first designs I created in Sketch, allowing me to learn the program's interface and tools – which proved majorly useful when I moved into larger-scale website projects. It's also challenged me to maintain a consistent look and feel, while keeping things feeling fresh and engaging. Trust me – it's not been an easy process figuring out how to tell the story of a faucet, and make it look appealing at the same time haha.
It's taken me MANYYYYY reps (as anything in life does to truly master something) and the support of our team to understand how to craft effective, high-performing concepts – from the intricacies like amount of frames / brand no-no's, to copywriting and product visuals – that catch viewers and drive the product story home. I feel as though Moen has also transformed the way I look and interact with social as well, and am constantly trying to keep myself up-to-date with its ever-changing nature and how I can be at the forefront of something new. Lastly, it's taught me resilience and agility – to pivot / think outside of the box when assets are limited, reused or unavailable – and to let something go if it isn't working. NEXT.
Thank you, Mocial, for being one of the hardest, most challenging projects I've had the pleasure of working on. You keep me sharp, you keep me hungry!
Robert Caudle
BULLYMAKE LANDING PAGES & SOCIAL
I would say that Bullymake's social media redesign and landing pages have been my favorite projects so far. The social media redesign presented a unique challenge because there weren't a lot of determined brand guidelines at the start, giving myself and the rest of the design team an opportunity to help build and define the brand through social media graphics. I learned a lot about my individual design process through this project, and most importantly, how to better collaborate with the rest of the design team. Overall we focused on fun imagery and bright colors that I think really helped to elevate and show the fun products that Bullymake offers.
Additionally, creating Bullymake's themed landing pages each month has really helped me grow as a designer at Atypic. Each month, Bullymake focuses on a central theme for their boxes. Getting to customize the landing page to match the theme presents a fresh challenge each month and really allows me to think outside of the box on how it might look on their existing landing page.
I've loved working on Bullymake projects (not only because I'm a dog lover) but because of the fresh and unique challenges each project has presented.
National Design Day
A tight-knit team of talented individuals, our visual designers have worked on a multitude of projects while at Atypic. Driven by data and keeping UX at the forefront, they have created stunning social posts, effective email campaigns, interactive website experiences, and unique branding materials.
Atypic's wide variety of client industries can be challenging, but are consistently welcomed positively by this team as opportunities for growth. Their fresh perspective on each deliverable not only produces incredible work for our clients, but also cultivates creative ownership and pride in each of our design team members.
To highlight their excellent work and contributions to our greater team, we've asked them to share their favorite project while at Atypic.
THANK YOU
We want to say Thank You to all our clients. It was difficult to only choose one project as each one impacts us in some way. Without you, we would not be able to look back and reflect on these distinct moments of successes, challenges, and growth as a team and as individuals.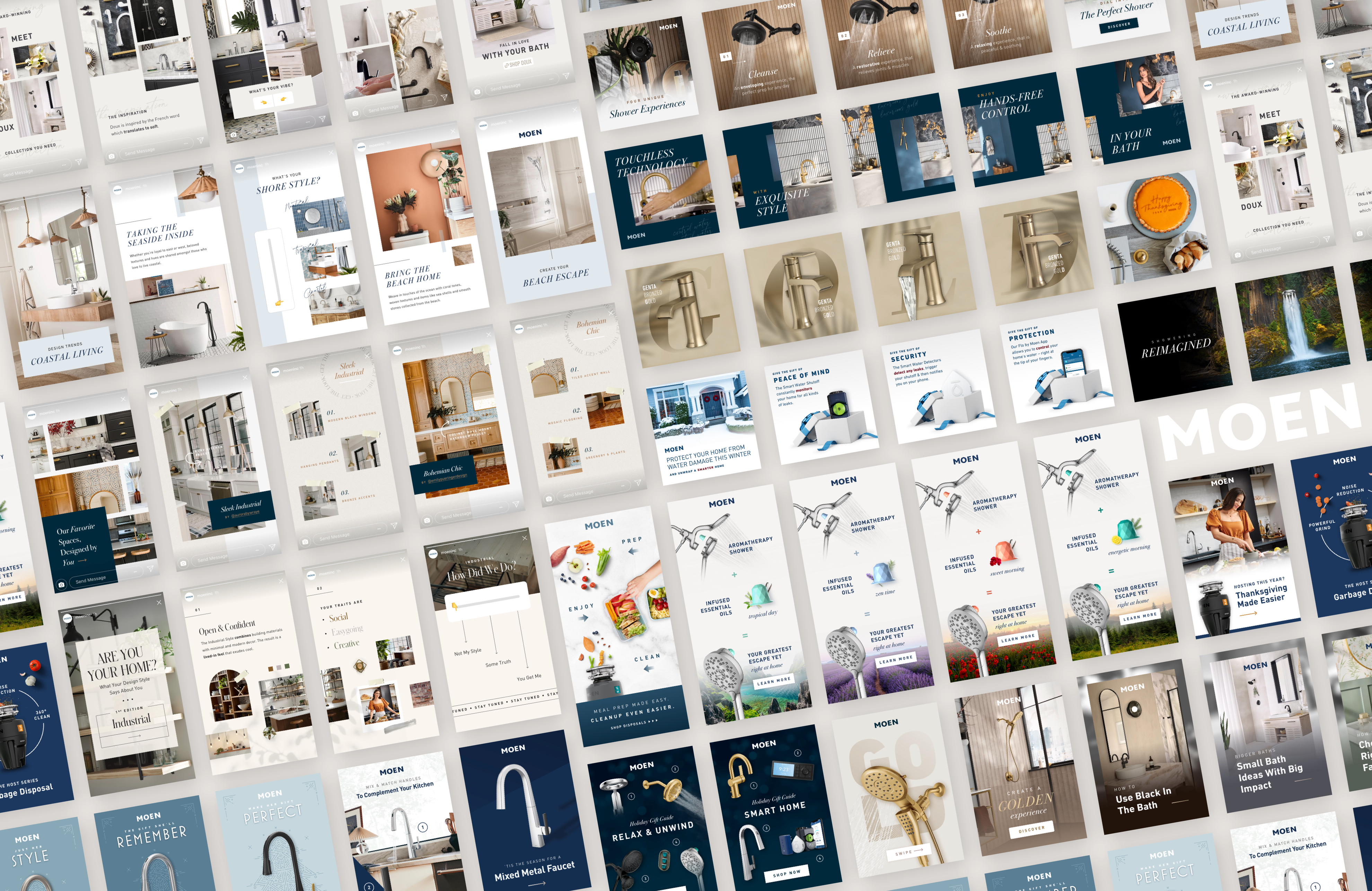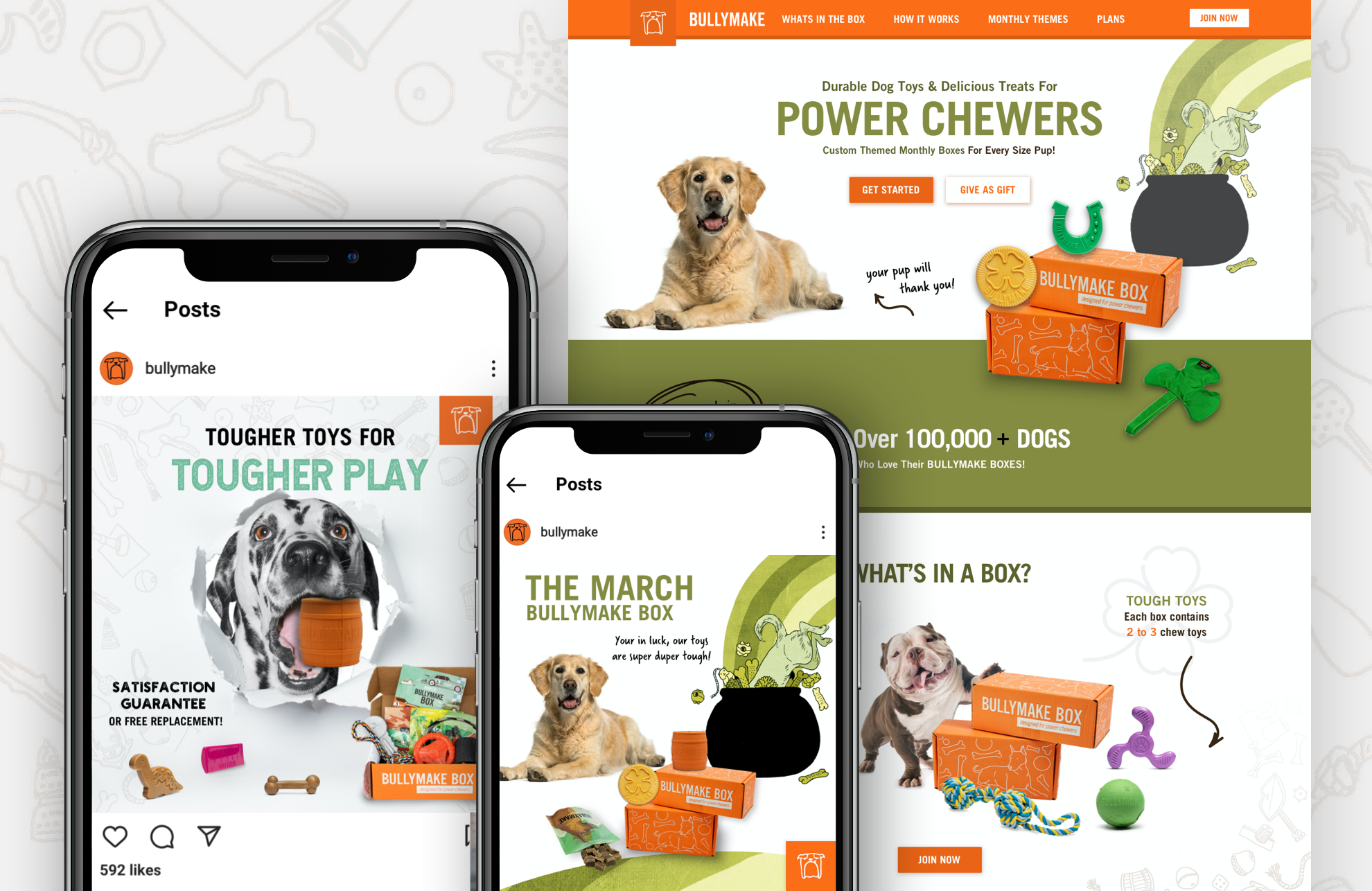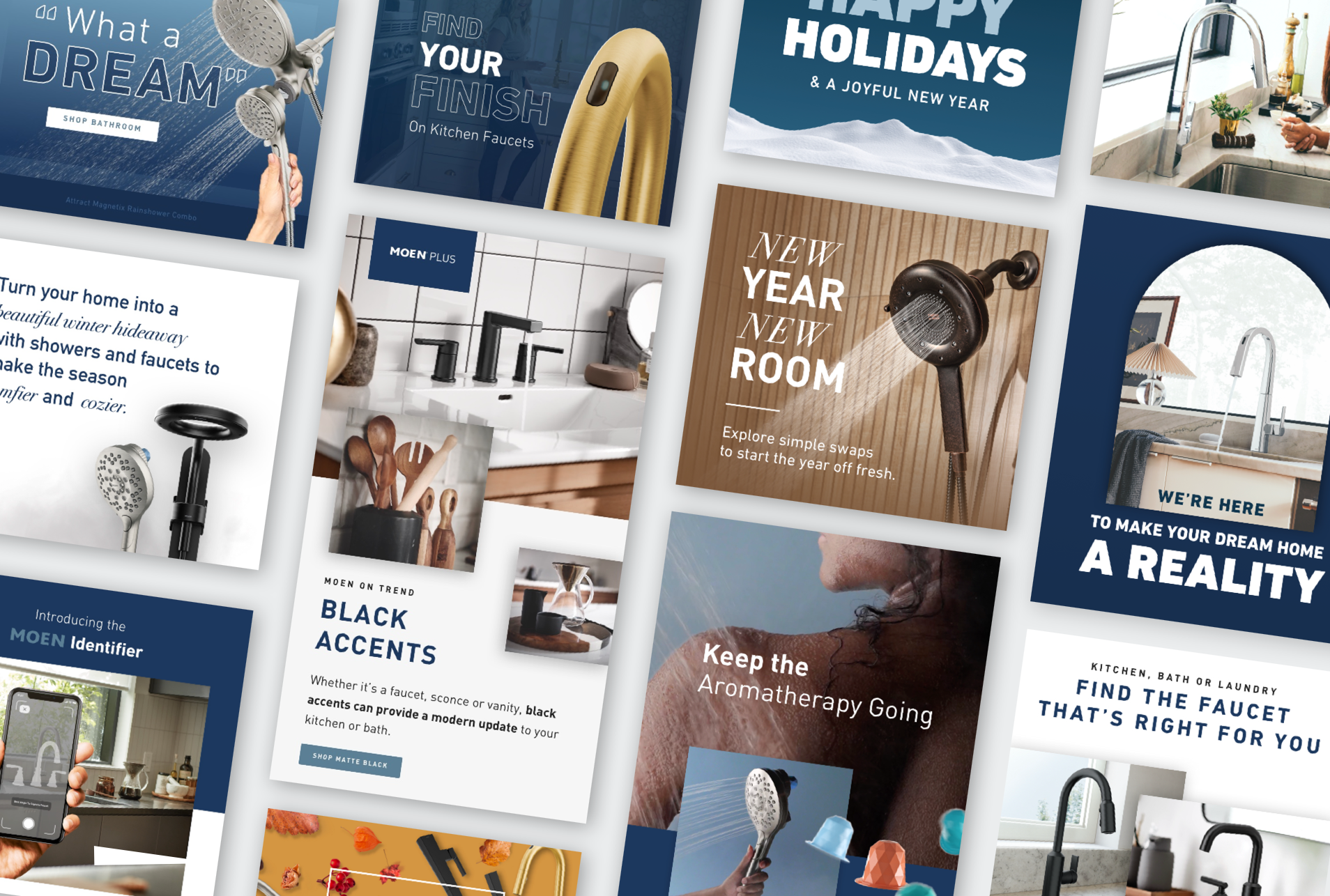 Rachael Dauksch
Moen plus EMAIL
Working on emails from Moen Plus has been such an exciting design experience and has shown me how much variety an email campaign can express. Serving as a direct message to Moen owners, Moen Plus emails push me to switch my perspective away from prospective clients and ask myself "how might I keep someone engaged and inspired to further interact with a brand they already love?".
The email headers serve as a space to experiment with gifs, photo collages and interesting type treatments that stand out in any inbox – and with their wide variety of styles, finishes and applications of their products, there is always something new to try! It's an exciting challenge to create something fresh and exciting that still feels familiar to their long-time customers.