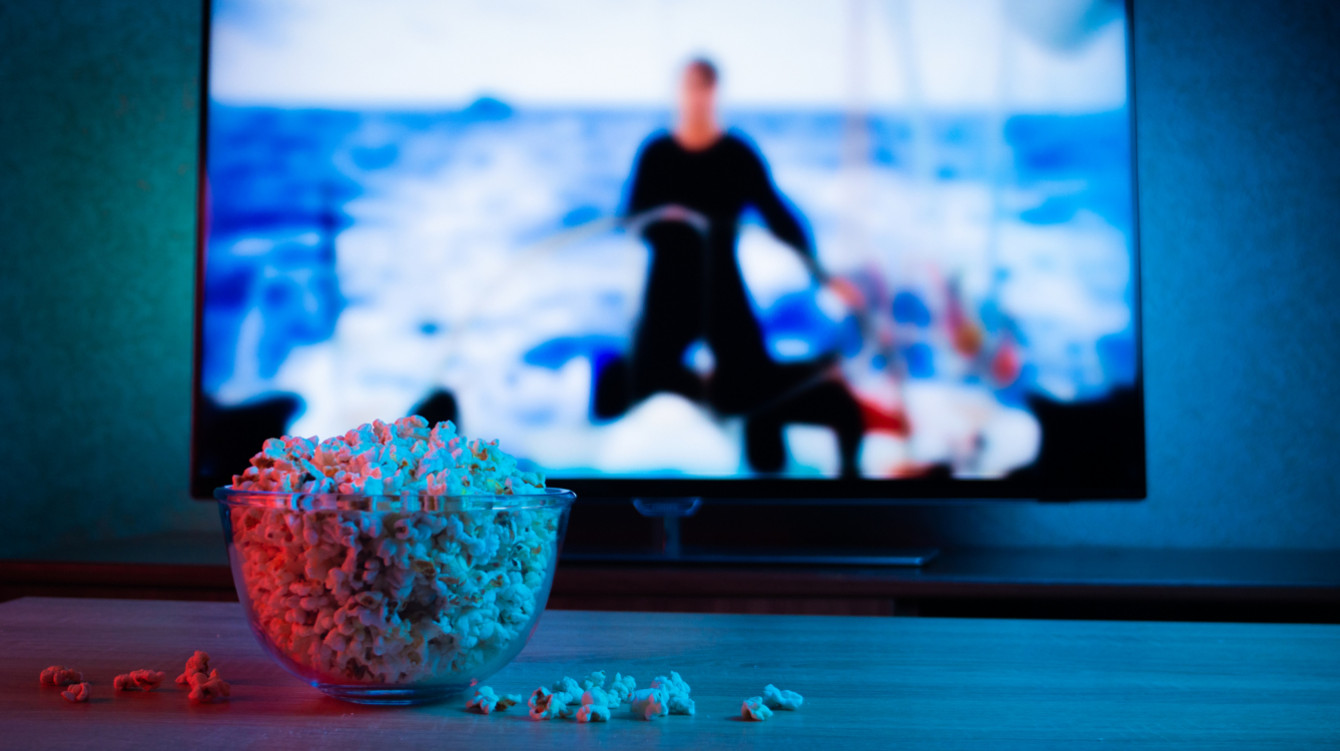 The A-Team as TV Show Characters
I spent a lot of time with my television last year, reminiscing on easier times by rewatching nostalgic sitcoms and "binge watching" several shows in a very short period of time.
I wouldn't say I'm proud of my TV time, but what else is there to do in a pandemic when you're stuck indoors and away from others for an extended period of time? I read some books, but it wasn't as satisfying as watching Ross and Rachel break up and get back together or Dwight Schrute's passion for paper.
While watching old and new shows, I found myself analyzing characters and finding commonalities between them and my co-workers. This doesn't come as a shock as my co-workers were the only people I regularly saw (via Zoom) and they were, quite frankly, the only humans I had constant interaction with for months. I think this was my brain's way of trying to keep itself entertained.
I've always thought about what character I would be from a show and I've taken at least 57 Buzzfeed quizzes that take my choice of dessert and vacation destination and tell me I'm most like Donna Meagle from Parks & Rec, Jim Halpert from The Office, or secondary character Janice from Friends. At Atypic, we pride ourselves on being a close-knit team, so I took characteristics I saw in my teammates and paired them with characteristics I found in different sitcom characters.
*Disclaimer: I only pulled a few characteristics that aligned with the character and team member. Not every single trait of a character is prevalent with the team member.
Melody Songer
Jessica Day from New Girl
The quirky character we know and love embodies our Junior Visual Designer Melody. She has a positive attitude and greets us with an energetic, "good morning everyone," on our daily kickstand meetings. I often wonder how she has so much energy at 10am. Melody is sweet, caring to others, and not afraid to be herself. She even looks a little bit like Jess and has her own singing outbursts.
Garrett Dengler
April Ludgate from Parks & Recreation
Much like April, G$ often has a very matter of fact tone when speaking to others. Sometimes you're not sure if he's actually bored with what you're saying or just keeping his tone and emotion flat. He's quite sarcastic, but at the end of the day, Garrett is one of the most caring individuals and would do anything for anyone on our team.
Jason Mills
Ned Flanders from The Simpsons
My favorite thing about Jason is that he'll literally go above and beyond for a client. He's genuinely well-meaning and a good-natured person who always comes prepared with a dad joke or two. While Jason doesn't embody all of Ned's qualities, Ned once spent an entire day tracking down a Leftorium customer to give him the extra change that he forgot to hand over. Jason is exactly that kind of co-worker and we're grateful for it. Ned also loves The Beatles, and while Jason has more of an eclectic taste, he loves everything music.
Hayden Grindstaff
Dorothy Zbornak from Golden Girls
Hayden's favorite sitcom is Golden Girls and the more I thought about it, the more I could see similarities between him and Dorothy. Hayden is sarcastic, yet compassionate, and isn't afraid to speak his mind. Like Dorothy, he is educated and vocal about topics and movements he cares about, both politically and socially.
Jacqueline Glenwright
Leslie Knope from Parks & Recreation
Jacqueline is our resident history buff and actually planned to pursue a career in politics like Leslie Knope before finding a passion in digital marketing. She's a bit quirky, but really funny when she breaks out of her shell. She has a long list of influential female role models and despite having her own strong opinions, she will always respect others beliefs. However, once she makes a decision, she stands by it no matter what. Her laugh is contagious and brightens up the whole room.
Matt Giebeig
Leonard Hofstadter from Big Bang Theory
Matt reminds me a bit of Leonard in his ability to get along with anybody. He started at Atypic during quarantine and within the first two days he was already chatting with everyone on the team and trying to get to know them. He's intelligent - just look at his coding skills - and equally outgoing. Unlike all the other Big Bang Theory characters, Leonard can easily insert himself into social situations, just like Matt.
Scott Caudle
Andy Taylor from The Andy Griffith Show
The best way to describe Scott is a friend to everyone, just like Andy. He's a little quiet, but wholesome. He works hard and is extremely genuine, caring and honest. You can tell he's deliberate about what goes into his heart and mind, which includes a lot of old school and country music.
Sophie Van Dyne
Pam Beesly from The Office
Sophie reminds me of Pam in that she initially comes off on the quieter side. You really have to get her out of her shell to see her friendly and vibrant personality. She's friendly to all and has one of those uniquely sweet voices that just makes you know she's a kind, caring person. As one of our visual designers, she loves to draw and illustrate, which is also Pam's true passion. Pam actually attended school at one point for graphic design just like Sophie.
Megan McHugh
Tami Taylor from Friday Night Lights
Megan is a mom to four girls that balances her successful career and busy home life - we have no idea how she does it. She's got a cynical sense of humor, which comes out when you least expect it, and tries to not lose her own personal sanity with all that she juggles. She's not afraid to say it how it is and somehow keeps it all together.
Mallory Boyd
Chandler Bing from Friends
I couldn't leave myself out of the fun. I've watched Friends start to finish at least 50 times and can confidently say I'm a Chandler. I've lived with my best friend for 8 years and am dreading the day we eventually have to move apart. I rely on sarcasm to get me through the day and find that friends often become family.
Luis Costales
Jim Halpert from The Office
Luis' dry sense of humor, much like Jim's, will leave you wondering if he's being serious or cracking a joke. Even after working here two years, I often still don't know. As much as Jim loves the outdoors, Luis might love it more. He'd probably bike to work if it was geographically possible for him to do so. He's a family man and when he's passionate about something he puts in 110%.
Morgan Bailey
Cece Parekh from New Girl
There are plenty of reasons we love Cece, but the main ones that remind me of Morgan are her ability to give tough love to the ones she cares about, her extreme loyalty to her friends, and her no tolerance for BS. She's reasonable and passionate, but always down to have some fun.
Fergus Horner
Michael Scott from The Office
Fergus is our resident jokester. He'll place fake cockroaches on our desks and wait for the inevitable scream every April Fools Day. He can find a way to make a joke about anything and sometimes his jokes are so out there the rest of us can't quite follow along. He'll never fail to make you laugh, but Fergus is also one of the most caring people on the team. He never misses a teammate's birthday or work anniversary. So while he spends a lot of time cracking jokes, we always know Fergus' heart is in the right place and he will be there for anyone.