It's All About Joy
Menlo Innovations
Design
Website Development
Custom CMS
Background
Restoring JOY to Technology
Menlo Innovations is a custom software design and development agency whose mission is "To end human suffering as it relates to technology." World renowned for their process and team culture, Menlo Innovations hosts upwards of 4,000 curious guests each year to observe their unique process and culture firsthand.
The Story
The Menlo Effect
At Menlo, they do more than design and build great software. Not that great software is a small thing. It's rare. But they aim for something higher. Their processes, culture, work ethic—they all aim toward a single goal: Joy. Atypic is honored to join them in their mission. We recently crafted a robust new online presence that truly represents the uniqueness that is found in the Menlo Factory.
Deliverables
Website Design & Development

Custom Content Management System

API Integration

Photography Direction

Social Media Strategy

Blog Migration
The Goal The Goal
Since Menlo is widely known for their unique processes in approaching projects and their culture within the office, their online presence needed to be a virtual expansion of what is experienced within the walls of Menlo's factory.
The Solution
Client Immersion
Beginning with true "client immersion," Atypic spent a few workdays observing and experiencing the unique Menlo process and environment. In a technology-driven world, it is ironic to see the proficiency and transparency achieved from their process is a result of their physical environment and their use of tangible project assets (aptly named "artifacts").
The Solution
Showcasing Uniqueness
Our goal was to showcase Menlo's uniqueness by incorporating familiar visuals and artifacts on each page throughout the website. This approach keeps users interested and keeps things lighthearted while driving users further toward relevant content, stories, case studies and resources.
With Menlo Innovation's reputation shared as an expert in software development as well as a "sight to be seen" in the project management realm, their website needed to be relevant to these two separate audiences while educating each on Menlo's specific expertise.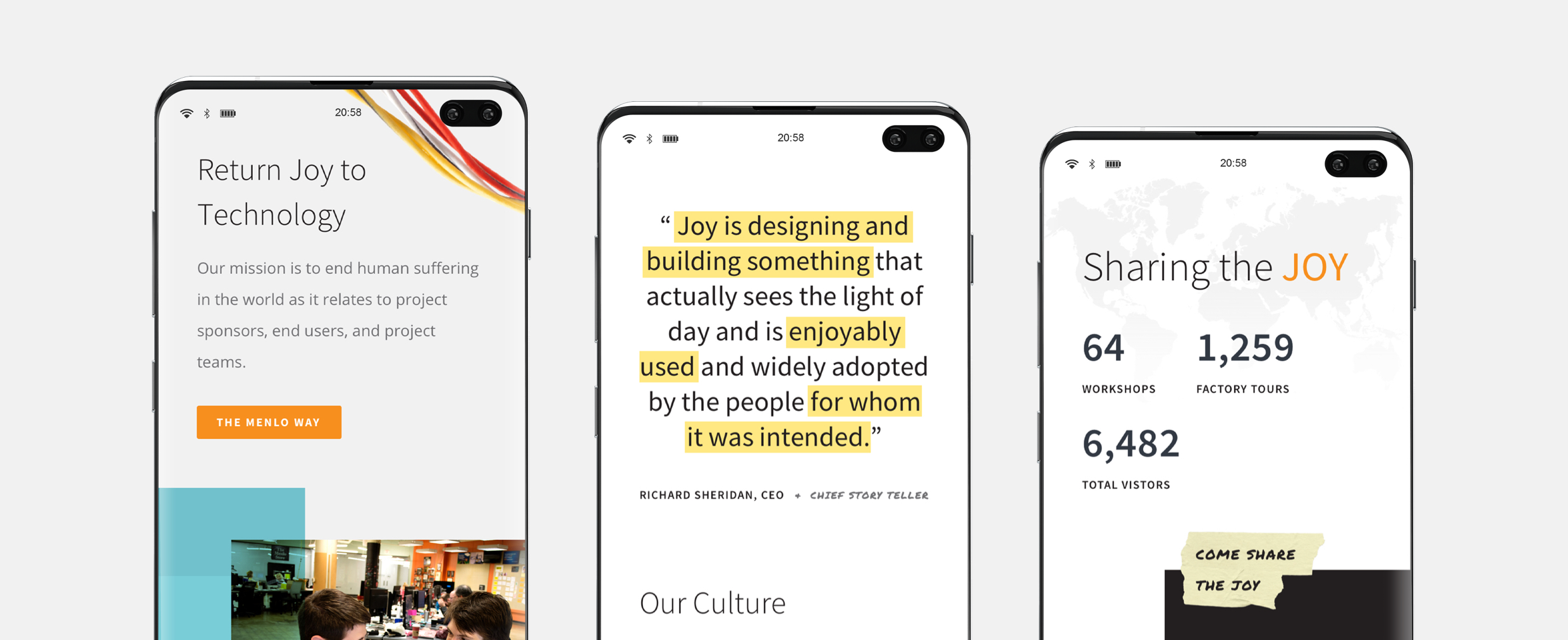 The Solution
Pushing the Boundaries
Though the experience of touring Menlo's Factory, or attending one of their Workshops cannot truly be achieved virtually from a website visit, we crafted an immersive web-experience dedicated to housing content focused on their unparalleled process, which we've coined "Our Way." This full-page experience was the result of our design team desiring to push the boundaries while working closely with our development team to achieve that vision. The goal was to mimic Menlo's uniqueness while walking the user through different aspects of why Menlo is who they are and why they do what they do. We wanted to pay respect to the components of their process that truly differentiate them and make them stand apart.
The Solution
Leveraging related stories, case studies, blog posts and process materials specific to Menlo helps reinforce them as an expert in software development, project management and user experience. By incorporating uncommon visual elements into the design, our goal is to capture the curiosity of site visitors and drive interest in working with Menlo on a new project or scheduling a class or tour.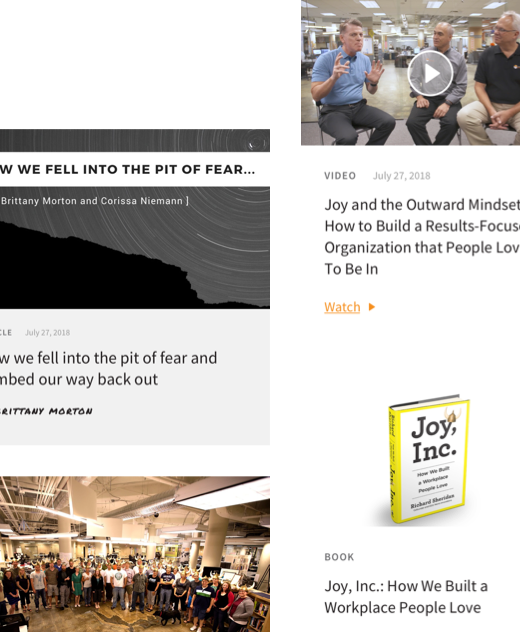 The Solution
Expanding the Brand
To coincide with the redesign and launch of their new site, Menlo wanted consistency across other aspects of their business including posters and artifacts. Atypic set the standard for a subset of assets as well as provided brand guidelines to ensure the Menlo team could maintain the brand across all future touchpoints.
Organic Traffic
35
35% increase in organic traffic in first 3 months (+2,122)
Time on Site
28
28% increase in session duration
Mobile Traffic
27
27% increase in mobile traffic
Time on Page
55
Average time on page increased 55%