Work. Rest. Repeat.
MADabolic Inc.
Custom CMS
Content Management
Geo-Location
Background
Approachable Athleticism
In a culture saturated with "the next big fitness trend", MADabolic sought out to be renegades. Former professional athletes, MADabolic founders built a program based on a signature system of interval-driven athletic training backed by science and years of athletic experience.
Deliverables
Responsive Website

Video Art Direction

Custom Content Management System

Franchisee Video Library

Social Media Advertising

Paid Search Advertising
Integrations
Geolocation

Mind Body Integration
Visit Site
The Story
Not "The Next Big Thing" In Fitness, But A Lifestyle.
While the fitness boom was happening, MADabolic found its niche comfortably between the "entry-level" fitness studio and the extreme crossfit studio level. MADabolic's specific training is designed to deliver results and promote a lean and athletic lifestyle.
The Goal Visually MAD
After a rebrand and experiencing organic local growth in the Charlotte market, MADabolic wanted to revamp their online presence to create an engaging experience that aligns with the intensity that is present within a MADabolic studio and to help differentiate them from their competition.
The Solution
A Revolutionary User Experience
The MADlifestyle speaks for itself with stunning video content and imagery. Atypic crafted a design that would resonate with users. Focusing on videography and photography, we were able to visually represent this type of training in the online space, which shows potential clients exactly what the MADlifestyle is all about.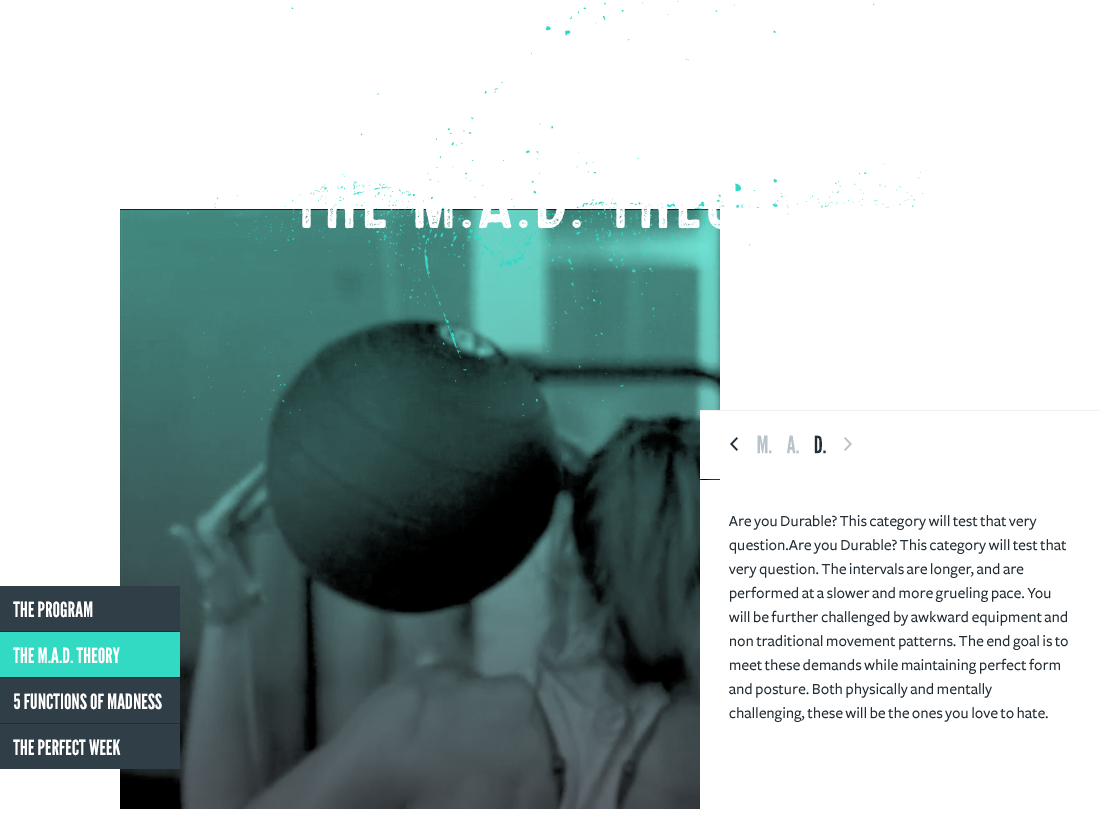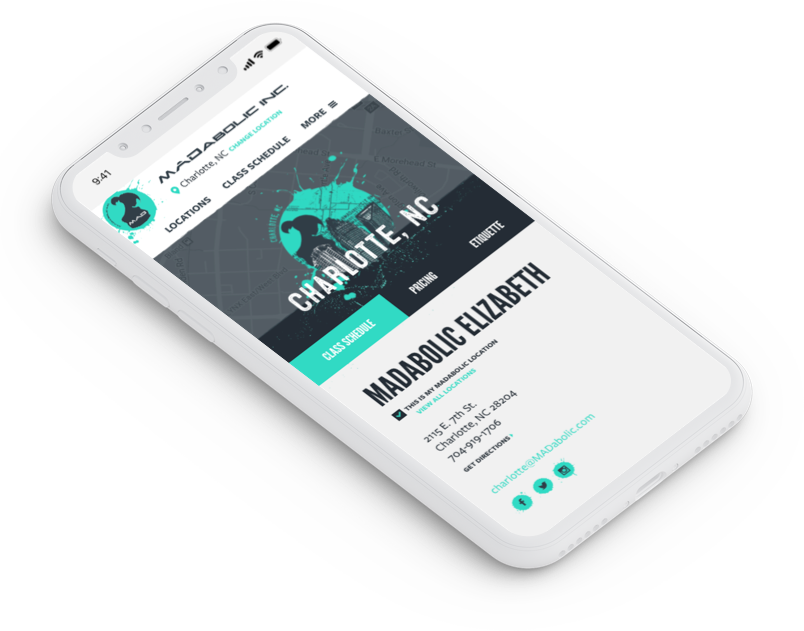 The Solution
Your Location, delivered.
With MADabolic experiencing constant growth, both Atypic and MADabolic wanted to highlight the right location for each individual user coming to the site, without having the user need to search for it. Using an API integration, Atypic took the user's IP address to serve up an effortless experience for the user to discover the closet MAD location and next class times. Using analytics tools, we were able to pinpoint popular class times. This insight allowed MADabolic to push expansion beyond Charlotte and gain better insights into the most popular programming and class times to aid in their expansion and accommodate more clients.
The Solution
MAD Customization
A custom content management system was created to give MADabolic a balance of flexibility and design consistency. This tool allows easy access in making the most important site updates needed to continually demonstrate value to their audience and evolve the MADlifestyle online. With over 14 modules tailored to their needs, the system combined lightweight management tools and third party integrations that alleviated the need for dual content entry.
Organic Traffic
13k
13,595 increase in organic traffic in first year
Page Views
7k
7,168 increase in pageviews
Mobile Traffic
26
Increase in mobile traffic
Time On Page
19
Increase in average time on page