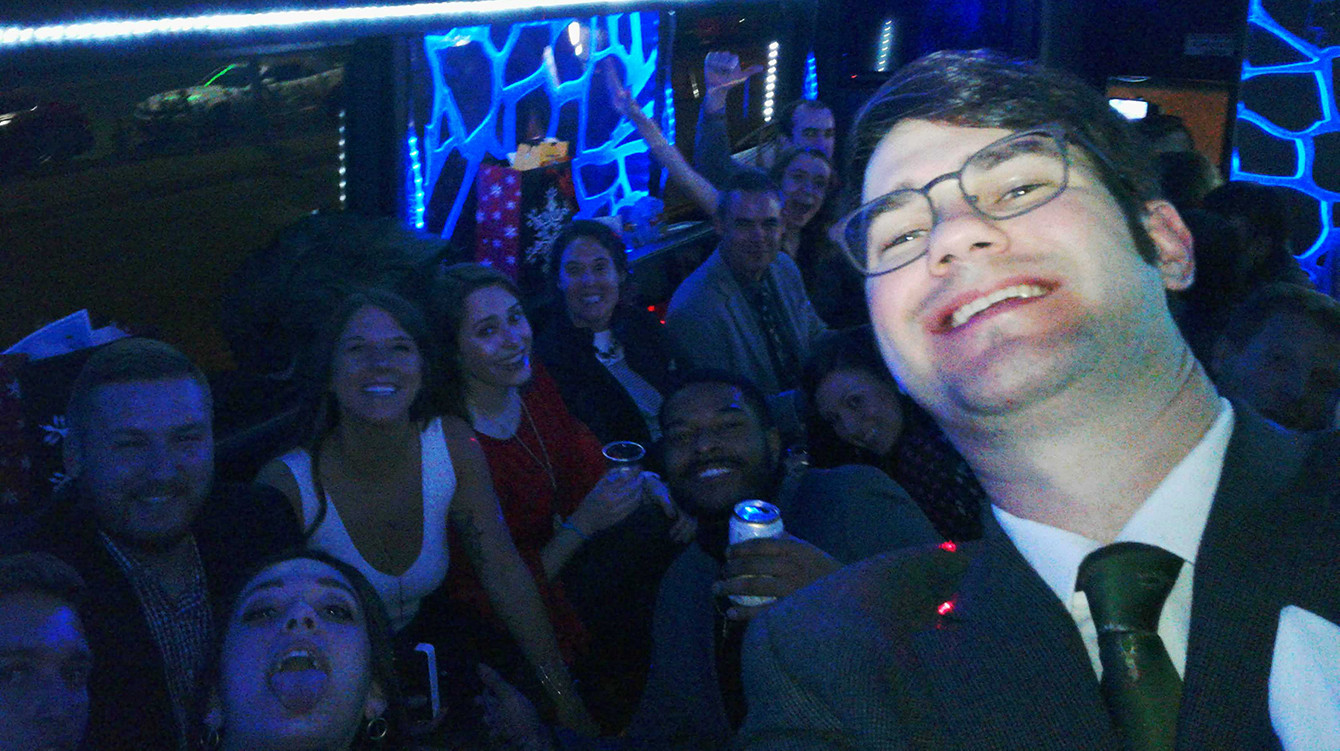 Christmas Party
A Night To Remember
12 nicely dressed individuals (and their dates). Several drinks. 3 stops. 1 party bus.

We take holiday parties very seriously around here. It's always an event to remember and one that brings us even closer as a team. Months of planning go into this to surprise most of the team on the nights' events. This year didn't disappoint.
We hopped on the bus promptly at 5pm and headed to our first destination. Jason set the mood with his DJ skills on the ride. Megan pointed out the coolers filled with Trulys and various beers, and the party begun.
Check out our Holiday playlist: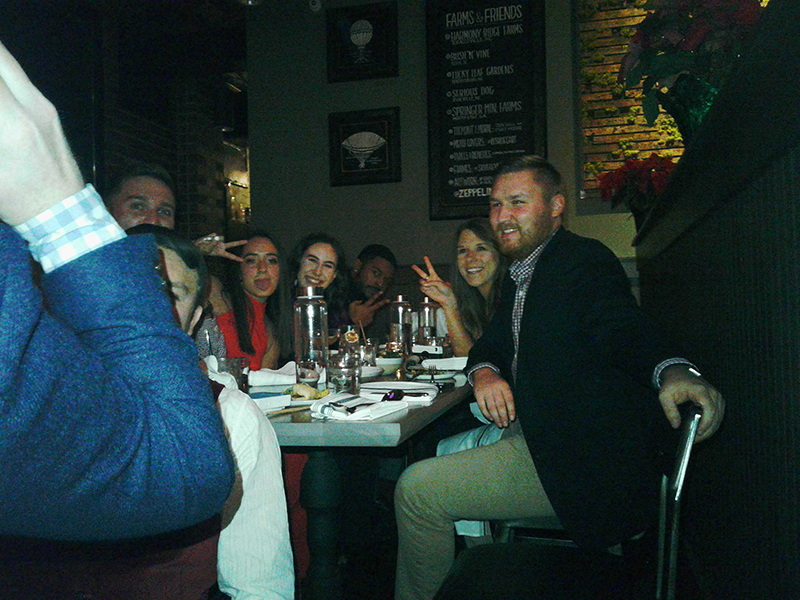 First,
We headed to Zeppelin, where we were treated to a full meal filled with their most popular plates.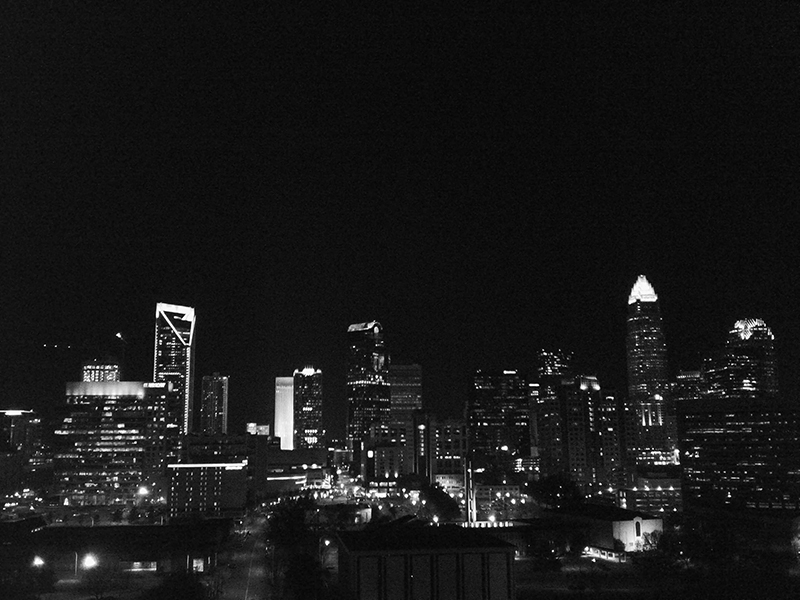 Next,
We headed up for some fresh air atop the Le Meridian at City Lights. While a little chilly outside, still the best view of the city.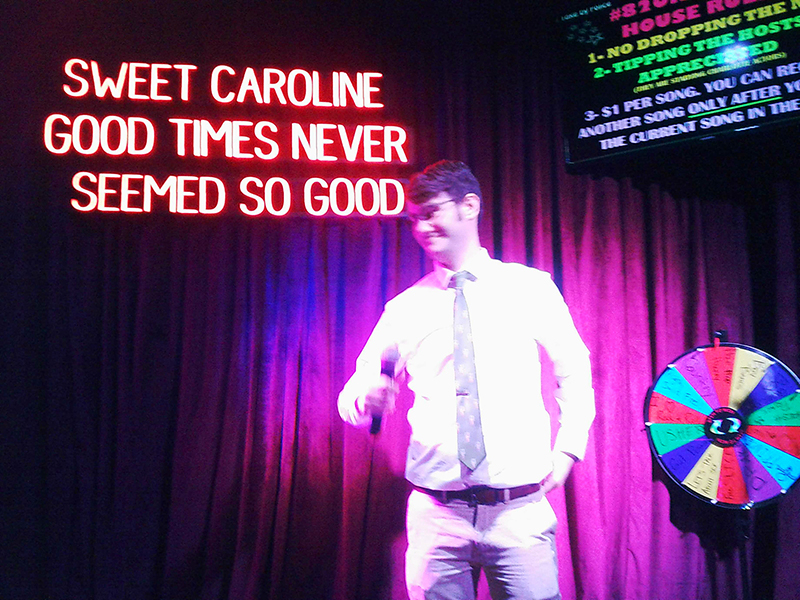 Lastly,
We ended our night in a team favorite fashion: singing karaoke at 820.
The bingo card had different picture challenges, some as simple as snapping a pic of the skyline, some as complex as three challenges in one. The more creative with your shots, the better. While we intended to vote on best images, many of us ended up with blurred lines, instead. However, we all had a blast capturing images throughout the night.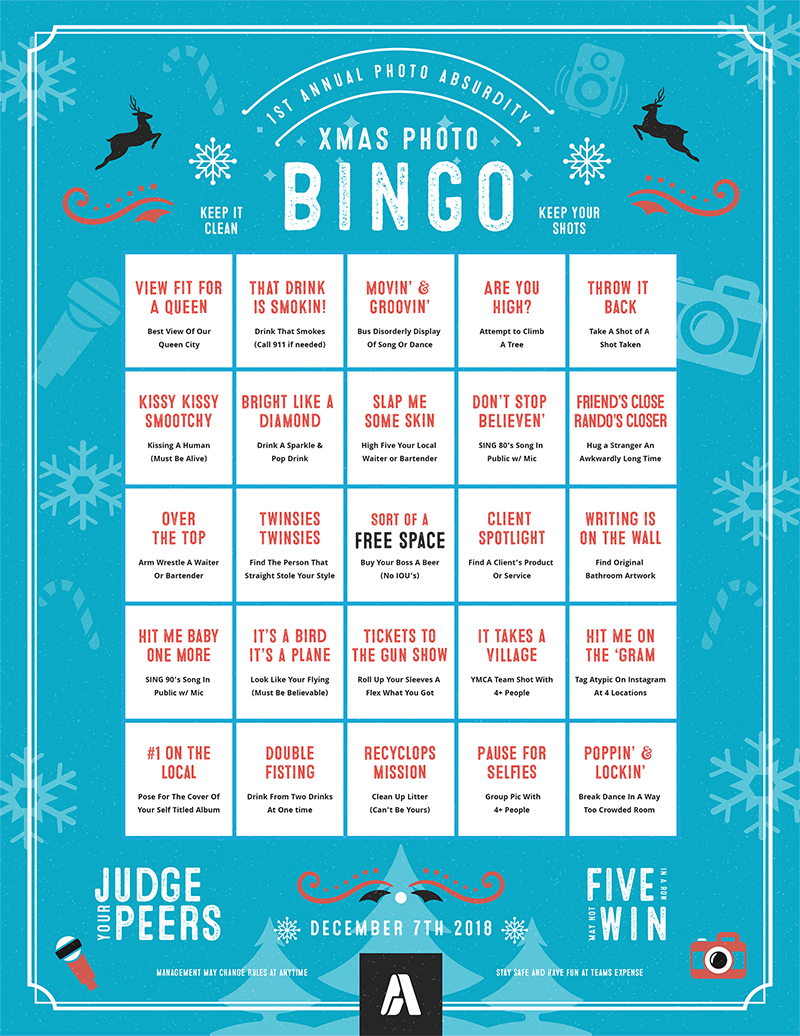 What made this year more interesting,
and most memorable was the game involved. Each team member was given a Kodak polaroid camera and a bingo card.